Representasi Superstitious Masyarakat Indonesia dalam Komik Online Webtoon "Next Door Country"
Abstract
Webtoon "Next Door Country" merupakan sebuah komik online yang menceritakan kisah kehidupan sehari-hari masyarakat Indonesia yang memiliki keunikan tersendiri. Salah satu keunikan adalah kepercayaan terhadap takhayul. Penelitian ini bertujuan untuk menggambarkan representasi takhayul masyarakat Indonesia. Dengan metode kualitatif, peneliti menggunakan analisis semiotika Roland Barthes, yang membagi makna menjadi dua tingkatan yaitu denotatif dan konotatif yang kemudian membentuk mitos. Tingkatan denotatif dan konotatif dibagi lagi menjadi dua tingkatan, yaitu signifier dan signified. Dari hasil analisis, dapat disimpulkan bahwa masyarakat Indonesia yang memiliki kecenderungan untuk menganggap fenomena atau kejadian alam akibat hal gaib atau supernatural, mengakibatkan sikap masyarakat Indonesia terhadap sesuatu ditentukan oleh mitos yang ada dalam diri masing-masing individu. Sikap tersebut muncul sebagai reaksi adanya sugesti dari takhayul yang dipercayai dan memungkinkan hal yang dipercayai benar-benar dapat terjadi. Takhayul yang dipercayai masyarakat Indonesia ini menjadi salah satu contoh dari budaya konteks tinggi.
Keywords
Budaya Tinggi, Budaya Rendah, Representasi, Semiotika Roland Barthes, Takhayul
References
Byrne, Rhonda. (2017). The Secret. Jakarta: PT Gramedia Pustaka Utama.
Endrawati, Endah. (2015). Posisi Keris Pada Masyarakat Jogja Modern. Jurnal Komunikasi Universitas Tarumanagara. 7(2). Desember 2015. Retrieved Januari 8, 2018, from journal.untar.ac.id: http://journal.untar.ac.id/index.php/komunikasi/article/view/14/35
Ramdhani, Dendi. (2016, Oktober 11). Ridwan Kamil Bicara soal Perbedaan Pola Pikir Masyarakat Barat dan Timur. Retrieved November 3, 2017, from Kompas.com: https://www.google.co.id/amp/amp.kompas.com/regional/read/2016/10/11/16492871/ridwan.kamil.bicara.soal.perbedaan.pola.pikir.masyarakat.barat.dan.timur
Rudski, Jeffrey. (2003). What Does a "Superstitious" Person Believe? Impressions of Participants. The Journal of General Psychology. 130(4). Oktober 2003. Retrieved September 14, 2017, from proquest.com: https://search.proquest.com/docview/213651887/88786526384B4C75PQ/3?accountid=45753
Samovar, Larry A., Richard E. Porter., & Edwin R. McDaniel. (2010). Komunikasi Lintas Budaya. Jakarta: Penerbit Salemba Humanika.
Sobur, Alex. (2012). Analisis Teks Media. Bandung: PT Remaja Rosdakarya.
DOI:
http://dx.doi.org/10.24912/kn.v1i2.2008
Refbacks
There are currently no refbacks.
Our Journal Indexed by:
Reference Management Tool: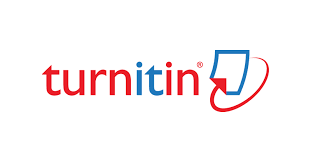 ========================================================================================
KN by http://journal.untar.ac.id/index.php/koneksi  This work is licensed under a Creative Commons Attribution-ShareAlike 4.0 International License.
========================================================================================

Fakultas Ilmu Komunikasi Universitas Tarumanagara Jln. S. Parman No:1 Lantai 11 Gedung Utama Jakarta Barat: 11440
Phone : 021-5671747 (hunting)
Fax : 021-56958736, 56044

View My Stats