Announcements
CALL FOR PAPER 2020
VOL.22 NO.1 MARET 2020 DAN VOL.2 NO.2 OKTOBER 2020
Kami mengajak kepada bapak/ibu ikut serta  bergabung di jurnal Tesla:Jurnal Teknik Elektro, Penulis yang mau mensubmit naskah ke Majalah Ilmiah di bidang Internet of Things (IoT), Robotika, Telekomunikasi, Elektronika, Komputer,Sistem Kontrol, Teknik Tenaga Listrik
harus mengirimkan naskah soft file asli dalam bentuk .doc, .docx. Selain itu, penulisan harus sesuai dengan  template  .  Link Download  berikut panduannya .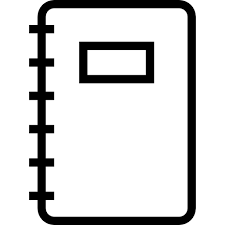 Online Submission :
Registration and login are required to submit items online and to check the status of current submissions.
Already have a Username/Password for TESLA: Jurnal Teknik Elektro?
GO TO LOGIN START NEW SUBMISSION
Need a Username/Password?
GO TO REGISTRATION
No announcements have been published.