PENGARUH RUMINATION TERHADAP ACADEMIC ACHIEVEMENT PADA MAHASISWA TINGKAT SARJANA
Abstract
The aim of this research is to provide more knowledge about rumination in Indonesia especially the effect of rumination to academic achievement on undergraduate students. According to Nolen-Hoeksema (2004) rumination is repeated mindset rooted in negative mood (like sadness) and do not motivate a person to devise a plan to eliminate such thinking. Rumination is also the result of human response to the negative experiences that occurred in the past. Academic achievement by Steinberg (2005) is the performance of a person in the educational field and is measured by using a value (such as ratings or GPA). This study included 518 students aged 18-22 years using a purposive sampling technique. The experiment was conducted in March 2015 to April 2015. Rumination variable is measured by using a questionnaire adapted from Nolen-Hoeksema's Ruminative Response Scale (RRS) into Bahasa Indonesia. Academic achievement variable is measured by using student's last cumulative grade point (GPA). Data processing is by using parametric statistics. The result shows that rumination has significant negative effect on academic achievement. From each rumination dimensions regression analysis yields two dimensions that have significant negative effect to undergraduate student's academic achievement. Those dimensions are brooding and depressive-related.

Keywords: rumination and academic achievement


DOI:
http://dx.doi.org/10.24912/provitae.v7i1.224
Refbacks
There are currently no refbacks.
Copyright (c) 2017 Provitae


Penerbit:
Fakultas Psikologi Universitas Tarumangara
Jl. Letjen S. Parman No.1, Jakarta 11440, Indonesia.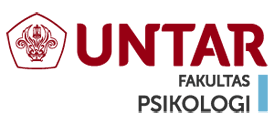 View My Stats