Intervensi Pelatihan Self-Regulated Learning dalam Mereduksi Prokrastinasi Akademik Siswa (Studi pada Siswa SMPN "X" di Jakarta Barat)
Abstract
This study is based on a phenomenon that occurs in a class IX student of SMPN X in West Jakarta. Students are showing academic procrastination behavior. Other behaviors are, students have a low learning motivation, often doing homework in school and are less able to manage his time well, so they tend to play instead of learning. This study aims to examine the effectiveness of Self-regulated Learning Training, in reducing students academic procrastination. Self-regulated Learning Training in this research has several strategies, namely goal setting and planning, time management, self-monitoring, self-motivation, and concentration. This study used an experimental method with pretest-posttest control group design techniques. Participants were 14 students, divided into two groups. The experimental group trained in Self-regulated Learning modul.Measurement in this study used statistical analysis in the form of different test mean by Independent-Sample T Test. The measured data through the gain score, on the pretest and posttest student academic procrastination. Result shows that (p = 0.002 <0.05), so there is a difference between the two groups. Thus, Self-regulated Learning Training is effective in reducing academic procrastination of students at SMPN X in West Jakarta.
Keywords: Self-regulated learning, academic procrastination, student


DOI:
http://dx.doi.org/10.24912/provitae.v7i1.220
Refbacks
There are currently no refbacks.
Copyright (c) 2017 Provitae


Penerbit:
Fakultas Psikologi Universitas Tarumangara
Jl. Letjen S. Parman No.1, Jakarta 11440, Indonesia.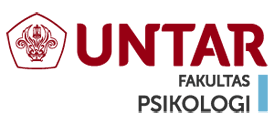 View My Stats