Hubungan Perfectionism Dengan Harga Diri Pada Mahasiswa Dewasa AwalL
Abstract
Self esteem is an individual's assessment of his/her own abilities and evaluates himself/herself whether aperson is positive or negative, valuable or worthless. Perfectionism is someone who has too high a standard and overly worried about himself/herself being perfect and fear of failure will experience. Perfectionist feels him/her self esteem depends on the performance and results achieved. This paper aim to findout the relationship between perfectionism and self esteem in emerging adulthood students. This research is a correlational study using quantitative method of distuting quesionnaires to emerging adulthood in Jakarta area. Perfectionism questionnaire refers to Frost, Marten, Lahart, and Rosenberg, while self esteem questionnaire refers to Rosenberg. The research is using convenience sampling technique involving 429 students. The result of the study shows that adaptive perfectionism has a significant negative relationship with self esteem with r = -0.301, p = 0.000 < 0.05; maladaptive perfectionism has a significant negative relationship with self esteem with r = -0.191, p = 0.036 < 0.05; and non perfectionism has significant negative relationship with self esteem r = 0.424, p = 0.000 < 0.05. So, that the higher types of perfectionism (adaptive, maladaptive, non perfectionism), the lower student's self esteem. This study also shows that adaptive perfectionists'GPA scores were higher than maladaptive perfectionists.
Keywords
Perfectionism; self-esteem; students
DOI:
http://dx.doi.org/10.24912/provitae.v13i1.7737
Refbacks
There are currently no refbacks.
Copyright (c) 2020 Provitae: Jurnal Psikologi Pendidikan
This work is licensed under a
Creative Commons Attribution-NonCommercial-ShareAlike 4.0 International License
.


Penerbit:
Fakultas Psikologi Universitas Tarumangara
Jl. Letjen S. Parman No.1, Jakarta 11440, Indonesia.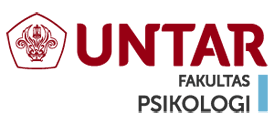 View My Stats