Perbedaan Parental Mediation pada Ibu Bekerja dan Tidak Bekerja, yang Memiliki Anak Usia Dini
Abstract
Smart devices are one of the most common communication tools used by all ages. This is due to the ease of access that can be reached via a smart device, and also their interesting features. The features contained in the device are not only for learning but also for entertainment. The advantage of the device for early childhood is as a learning medium, but if the device is overused the child becomes less stimulated psychosocially and motorically. These skills are important to be honed at an early age. That is why parents need to do parental mediation to reduce excessive exposure to the use of devices in early childhood. For working mothers, mentoring children in using devices will be more difficult because they have less time with children. However, it doesn't mean that assistance provided by non-working mothers will be better because the amount of their activity. This study aims to look at the differences in parental mediation strategies used by working and non-working mothers. This study used quantitative method by distributing parental mediation questionnaires to mothers who had early childhood in 291 participants at two different schools, 51.2% were working mothers, and 48.8% were non-working mothers. There is no difference in mediation used between working and non-working mothers. This study also finds that children's age, mother's age and her latest education do not affect the used of parental mediation's type. The majority of mothers use restrictive mediation. They tend to limit time of use, and content that can be watched.
Keywords
Early childhood; smartphones; working mother; non-working mother; parental mediation
DOI:
http://dx.doi.org/10.24912/provitae.v13i1.7735
Refbacks
There are currently no refbacks.
Copyright (c) 2020 Provitae: Jurnal Psikologi Pendidikan
This work is licensed under a
Creative Commons Attribution-NonCommercial-ShareAlike 4.0 International License
.


Penerbit:
Fakultas Psikologi Universitas Tarumangara
Jl. Letjen S. Parman No.1, Jakarta 11440, Indonesia.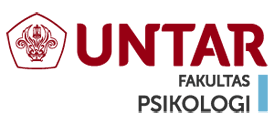 View My Stats