Gambaran Depresi pada Mahasiswa Universitas X di Jakarta
Abstract
Previous studies have shown that students often experience depression. Depression among students often stay unidentified due to no screening has been done. The aim of this study is to describe depression phenomenon in students of University X in Jakarta. A cross-sectional survey with self-competion questionnaire was conducted among active students in X University. Two-hundred and one student completed the Beck Depression Inventory-II (BDI-II) to measure depression. Result showed that 36.8% students indicated to have depression with further detail of 17.4% students with mild depression, 14.4% students with moderate depression, and 5% students with severe depression. The average score for BDI-II is 12.2 (SD = 8.11) with 0 minimum score and 37 maximum score. This result indicated that University X need to perform screening of depression on their students since there is still found students with depression. Students are encouraged to utilize counseling service provided by University X.
Keywords
Depression; screening; student
DOI:
http://dx.doi.org/10.24912/provitae.v12i2.6260
Refbacks
There are currently no refbacks.
Copyright (c) 2019 Jurnal Provitae
This work is licensed under a
Creative Commons Attribution-NonCommercial-ShareAlike 4.0 International License
.


Penerbit:
Fakultas Psikologi Universitas Tarumangara
Jl. Letjen S. Parman No.1, Jakarta 11440, Indonesia.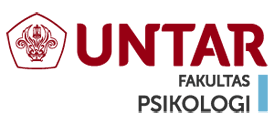 View My Stats