PERBEDAAN KOMITMEN ORGANISASI PADA DOSEN TETAP DITINJAU DARI KARAKTERISTIK PERSONAL
Abstract
Lecturers are professional educators and scientists. Their main tasks are transforming, developing and disseminating knowledge, technology and arts through education, research and community service. Organizational commitment is an important factor that needs to be owned by the lecturers in order to retain in the organization as well as to perform their best work performance to the organization. Research of organizational commitment on full-time lecturers is important to be done because it may affect the lecturers' work behavior in teaching and learning process and their work performance. The purpose of this study is to obtain an overview of the organizational commitment on full-time lecturers in terms of their personal characteristics. The theory used is organizational commitment proposed by Allen and Meyer (1990). Organizational commitment consists of three dimensions: affective commitment, continuance commitment, and normative commitment. Quantitative method is used to analyze the data. The participants are 602 full-time lecturers from the best private universities in Indonesia. Data was collected by distributing the organizational commitment questionnaire which was adapted from Allen and Meyer's version (1990). The results showed that the full-time lecturers have a high organizational commitment (M = 3.00). Each dimensions of organizational commitment are also high: affective commitment (M = 3.18); continuance commitment (M = 2.89); and normative commitment (M = 2.96). Furthermore, in terms of personal characteristics, there are significant differences on organizational commitment of full-time lecturers in gender, age, job tenure and functional position of lecturer, but there is no significant difference on organizational commitment in term of educational level.

Keywords: organizational commitment, personal characteristic, full-time lecturer
Keywords
Organizational commitment; personal characteristic; full-time lecturer
DOI:
http://dx.doi.org/10.24912/provitae.v9i1.533
Refbacks
There are currently no refbacks.
Copyright (c) 2017 Provitae


Penerbit:
Fakultas Psikologi Universitas Tarumangara
Jl. Letjen S. Parman No.1, Jakarta 11440, Indonesia.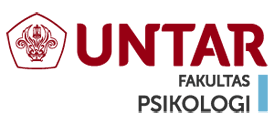 View My Stats