GAMBARAN KECERDASAN EMOSI DAN PSYCHOLOGICAL WELL-BEING TENAGA PENDIDIK DI PROVINSI DKI JAKARTA
Abstract
Educators are respected as individuals in the community and are known as heroes for their significant contributions toward the success of an individual and also for their assistance in optimalizing learners' realization about their goals. Unfortunately, there are still many educators in Indonesia who are not happy and are under a great amount of stress when carrying out their roles. This can have an impact on the quality of educators' performance. The performance of an optimal educator can be determined based on his or her level of intelligence and mental health conditions. This research uses the descriptive and quantitative research method with 1000 respondents of educators in DKI Jakarta with at least one year of work experience. The results indicated that 87,8% educators have a high emotional intelligence and 94,3% educators have a high psychological health. In other words, this means that educators in DKI Jakarta, in general, have good emotional intelligence and psychological well-being.

Keywords: emotional intelligence, psychological well-being, educator


Keywords
Kecerdasan emosi; psychological well-being; tenaga pendidik
DOI:
http://dx.doi.org/10.24912/provitae.v9i1.532
Refbacks
There are currently no refbacks.
Copyright (c) 2017 Provitae


Penerbit:
Fakultas Psikologi Universitas Tarumangara
Jl. Letjen S. Parman No.1, Jakarta 11440, Indonesia.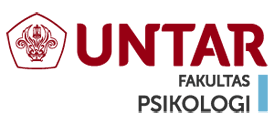 View My Stats