NORMA KREATIVITAS MENGGUNAKAN TORRANCE TEST OF CREATIVITY THINKING UNTUK ANAK USIA 6-12 TAHUN
Abstract
Every child is basically creative, what differentiate one child to another is the degree and form of creativity that the child shows (Mulyadi, S in Budi, 2007). Therefore stimuli from the environment are necessary, so that creative thinking ability stored in each child can appear (Munandar, 1999). Nowadays, many scales of gifted children's traits have been developed that make it easier for teachers to track the capabilities of highly skilled children. What measurements will be used in tracking gifted children depend on what abilities or traits are deemed important that are owned by gifted children (Renzulli in Munandar, 1999). Based on Guilford's theory, Torrance then developed a test to measure creativity called TTCT (Torrance Test Creative Thinking). This test measures 4 aspects: (1) Fluency; (2) Elaboration; (3) Originality and; (4) Abstractness of Title. Each one of all the four aspects of Torrance Test of Creativity Thinking has its own norm. As a researcher, I want to develop the norms based on the characteristics of subjects residing in Indonesia. The subjects were children aged 7 to 12 who were in elementary school. The sample used in this study amounted to 201. Based on the results of data analysis, this study resulted norms of Fluency; Elaboration; Originality and; Abstractness of Title. In addition, criterion validity (predictive validity) test has also been done and scores obtained from Torrance Test Creative Thinking-Figural (TTCT-F) can predict a person's future creativity based on age.

Keywords: creativity, norms, Torrance test of creativity thinking


Keywords
Creativity; norms; Torrance test of creativity thinking
DOI:
http://dx.doi.org/10.24912/provitae.v9i1.531
Refbacks
There are currently no refbacks.
Copyright (c) 2017 Provitae


Penerbit:
Fakultas Psikologi Universitas Tarumangara
Jl. Letjen S. Parman No.1, Jakarta 11440, Indonesia.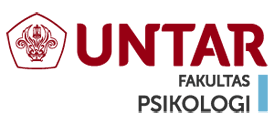 View My Stats