Gambaran Empati Siswa Reguler terhadap Siswa Berkebutuhan Khusus di SMA Inklusi
Abstract
This study aims to investigate the regular students' empathy to special needs students in inclusion senior high school. Special needs children are children who are significantly different in important dimensions of their human function or have disabilities. While disability itself is interpreted as the inability to do something like other people do. The method in this study was explanatory sequential method design, used Interpersonal Reactivity Index measuring instrument (IRI). IRI is a test tool to measure one's empathy which consists of 28 personal reflection points, where each item covers specific aspects of empathy. Data retrieval was depended by two interviewee group. Research participants comprised 496 regular students grade X, XI, and XII SMA X in East Jakarta area. The research finding showed that 75 participants (15.1%) had empathy in low category, 339 participants (68.35%) were in the moderate category, and 82 participants (16.5%) had a high level of empathy. Most of the participant with low empathy were male, have no relatives/acquaintances with special needs children, and have no desire to understand special needs children because they felt it difficult to understand others. Participants with a high level of empathy have experience struggling to adjust to the new school environment and they got an education to respect others at home, and most have a family/acquaintance with special needs children.
Keywords
Adolescence; empathy; inclusion senior high school; special needs student
DOI:
http://dx.doi.org/10.24912/provitae.v12i1.5053
Refbacks
There are currently no refbacks.
Copyright (c) 2019 Jurnal Provitae
This work is licensed under a
Creative Commons Attribution-NonCommercial-ShareAlike 4.0 International License
.


Penerbit:
Fakultas Psikologi Universitas Tarumangara
Jl. Letjen S. Parman No.1, Jakarta 11440, Indonesia.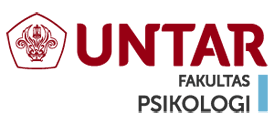 View My Stats