Kontribusi Self-Esteem dan Self-Determination terhadap Absenteeism pada Mahasiswa Universitas X
Abstract
This research aimed an investigating the influence of self-esteem (Rosenberg, 1965) and self-determination (Sheldon & Deci, 1993) toward students' absemnteeism. Absenteeism is the intention to leave the lecturers. Self-esteem is one's evaluation about his/hers' quality they perceive themselves as having. Self-determination is the act or power of making up one's own mind about what to think or do, without outsife influence or compulsion. The hypothesis was that self-esteem and self-determination influenced the students' absenteeism. This study involved 280 participants at X University using accidental sampling technique. Using logistic regression, the study showed that self-esteem and self-determination predicted student' absenteeism for about 1.7%. In other words, self-esteem and self-determination in this study impacted students' presence in class.
Keywords: Absenteeism, self-esteem, self-determinatiomn. 
DOI:
http://dx.doi.org/10.24912/provitae.v4i1.282
Refbacks
There are currently no refbacks.
Copyright (c) 2017 Provitae


Penerbit:
Fakultas Psikologi Universitas Tarumangara
Jl. Letjen S. Parman No.1, Jakarta 11440, Indonesia.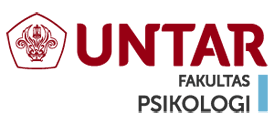 View My Stats