Burnout pada Guru
Abstract
Burnout in teachers usually occurs when teachers are unable to meet the assigned demands. Maslach dan Leiter (1997) detail the burnout into three aspects, namely exhaustion, cynicism or depersonalization, and ineffectiveness. This study examined the burnout phenomena in relation with teacher performance. Data collection employed in-depth interviews that included four participants. The analysis of the data found that the burnout may have an impact to the performance of the teachers.
Keywords: burnout, teacher performance, teacher.
DOI:
http://dx.doi.org/10.24912/provitae.v4i1.281
Refbacks
There are currently no refbacks.
Copyright (c) 2017 Provitae


Penerbit:
Fakultas Psikologi Universitas Tarumangara
Jl. Letjen S. Parman No.1, Jakarta 11440, Indonesia.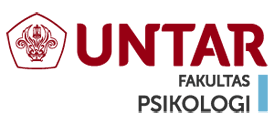 View My Stats