Hubungan Pola Asuh Orangtua dan Peran Guru, dengan Motivasi Berprestasi Siswa SMA
Abstract
Education is an important indicator for people to get a better life in this globalization era like today. Important motivation in education is achievement motivation. Achievement motivation is a personal desire for achieving a standard of excellence. It is important that cooperation in the family, parenting and in education environmental or school is teacher's role, in student achievement motivation. Parenting is how parents treat their children, guiding, and protecting children until they can socialize in society. Teachers are one of the supporters of the educational process. The purpose of this research is to see a significant relationship between parenting style and the teacher's role with achievement motivation. The subjects of this research are high school students grade 2, IPA or IPS. The result is, between achievement motivation and the teacher's role has a positive and significant correlation with r = 0.409 and p = 0.000<0.05. Significant of positive relationship between parenting style and achievement motivation with the value of Chi-Square = 250.594 and p = 0.000 <0.05. It can be concluded that there is a relationship between parenting and the role of teachers in achieving motivation in high school students.
Keywords
Parenting; teacher's role; achievement motivation; adolescent
DOI:
http://dx.doi.org/10.24912/provitae.v11i2.2756
Refbacks
There are currently no refbacks.
Copyright (c) 2018 Jurnal Provitae
This work is licensed under a
Creative Commons Attribution-NonCommercial-ShareAlike 4.0 International License
.


Penerbit:
Fakultas Psikologi Universitas Tarumangara
Jl. Letjen S. Parman No.1, Jakarta 11440, Indonesia.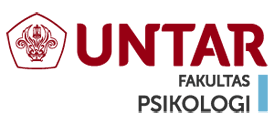 View My Stats