Efektivitas Kecakapan Hidup Sebagai Pencegahan Penyalahgunaan Tembakau, Alkohol, dan Mariyuana (Studi pada Siswa/i SMPN X)
Abstract
One of the challengethat facing teenagers (13-16 years old) everyday is drugs abuse, especially tobacco, alcohol and marijuana. At this age, teenagers are expected to find their self-identity and to make the right decision in life's challenge including the decision not to use drugs. Life skills training program can be used as intervention to deal with life's challenge and to say no to drugs. The following research involve 23 students boys and girls 13-16 years old in regular state middle school (SMPN X) in East Jakarta. The 23 participants were chosen from initial 375 students. In practice, only 23 students who had below average scores participate in life skills training program. The instrument used in this research is Life Skills questionnaire. Analysis method used in this research is Independent sample t-test and tested using pre-test post-test. The results were as following: (a)
life skills intervention program could increase understanding and knowledge for teenagers towards life skills as high as 13.33%; (b) life skills intervention program is considered to be succesfull in increasing teenagers tendency to say no to the abuse of tobacco, alcohol and marijuana as high as 12.63%.

Keywords: adolescence, life-skills, tobacco, alcohol, mariyuana
DOI:
http://dx.doi.org/10.24912/provitae.v5i1.237
Refbacks
There are currently no refbacks.
Copyright (c) 2017 Provitae


Penerbit:
Fakultas Psikologi Universitas Tarumangara
Jl. Letjen S. Parman No.1, Jakarta 11440, Indonesia.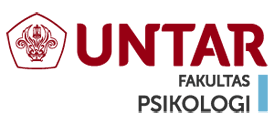 View My Stats