Gaya Mengajar dan Motivasi Berprestasi Siswa Sekolah Menengah Atas (SMA)
Abstract
Achievement motivation is tendency to struggle for success and for determine how to success, in this case how to success in academic activity especially achievement in mathematic. Teaching style is strategic ways for teacher to give a lesson to students and there will be an interaction between teacher and student. The goal of this research is to prove that student perception on teaching style influence achievement motivation and know what the best teaching style that able to motivate student to achieve in mathematic lesson. Data amount was 289 subjects with age between 15-19 years old. Analyzed with Two-Way ANOVA showed that there was a difference between achievement motivation based on teaching styles with demonstrator teaching style was the best style to make students had tendecy to more achieve in mathematic lesson.

Keywords: teaching style, achievement motivation, adolescene
DOI:
http://dx.doi.org/10.24912/provitae.v5i1.232
Refbacks
There are currently no refbacks.
Copyright (c) 2017 Provitae


Penerbit:
Fakultas Psikologi Universitas Tarumangara
Jl. Letjen S. Parman No.1, Jakarta 11440, Indonesia.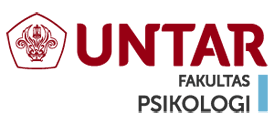 View My Stats