GRATITUDE SISWA SMA INKLUSI NEGERI DI JAKARTA (Studi Deskriptif Kuantitatif)
Abstract
The existence of special needs students in the school can be perceived variously by the school community. The aimed of this study regarding gratitude to the students who attend the school setting inclusions, however students who become participants in this study is not the students with special needs. The psychological constructs in this research is gratitude. Gratitude is the appreciation experienced by individuals when somebody does something kind or helpful for them when looking at the existence of students with special needs in their classes. This research using non-experimental, quantitative descriptive. The research instrument used is the gratitude questionnaire-six item form (GQ-6) which is adapted to the context of the study (McCullough, Emmons & Tsang, 2016), consisting of six items. Participants were 340 persons (59.1% female and 40.9% male), and sampling technique using with non probability sampling or convenience. The results showed that there were no differences by gender in term of gratitude.

Keywords: gratitude, students with special needs, inclusive education, students
Keywords
Gratitude; students with special needs; inclusive education; students
DOI:
http://dx.doi.org/10.24912/provitae.v8i2.214
Refbacks
There are currently no refbacks.
Copyright (c) 2017 Provitae


Penerbit:
Fakultas Psikologi Universitas Tarumangara
Jl. Letjen S. Parman No.1, Jakarta 11440, Indonesia.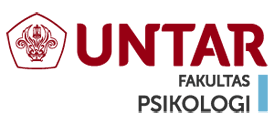 View My Stats