Gambaran Pengetahuan Seksualitas Siswa Kelas IV-VI SD N di Jakarta
Abstract
Ease of accessing information through internet causes primary school-age children to be vulnerable to exposure to matters related to sexuality and pornography. The limitations of parents and teachers in providing sexuality education leads to premature sexual behavior in primary school students. This study aims to explain the description of knowledge about sexuality in the students of grade IV-VI in SD N, which has a Buddhist background. Buddhism itself does not view sexuality as a wrong thing, but it takes awareness and self-control in dealing with it. Quantitative methods were carried out with a questionnaire involving 188 students. Furthermore, the qualitative method was conducted with group interviews of 12 students representatives. The results obtained are the majority of students in grade IV-VI in elementary school still have knowledge of sexuality in the low category. Differences in the level of knowledge appear to be influenced by the source of information obtained. Therefore, it is necessary to establish an appropriate school-based sexuality education and cultural context to students in grade IV-VI at SD N in Jakarta.
Keywords: Sexuality education, elementary school, Buddhism school
Keywords
Sexuality education; elementary school; Buddhism school
DOI:
http://dx.doi.org/10.24912/provitae.v11i1.1863
Refbacks
There are currently no refbacks.
Copyright (c) 2018 Provitae


Penerbit:
Fakultas Psikologi Universitas Tarumangara
Jl. Letjen S. Parman No.1, Jakarta 11440, Indonesia.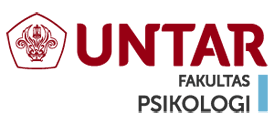 View My Stats