Behavioral Skill Training Dalam Membantu Orang Tua Mengatasi Permasalahan Anak Autism Spectrum Disorder
Abstract
Behavioral Skill Training (BST) is a method for modifying behavior. The purpose of this literature review is to describe BST procedures can help parents cope with behavioral problems that arise in children with autism. Systematic literature review carried out by filtering articles through the Spingerlink and Taylor & Francis Online databases with publication dates between 2012-2020. It was obtained three articles (n=3) with specific criteria. Data analysis was performed by narrative synthetic analysis. The results of the study show that clear and detailed instructions, modelling in accordance with instructions, chance for imitate behavior during rehearsal, and positive and constructive feedback have a positive impact on parental behavior and expected behavior's child.
DOI:
http://dx.doi.org/10.24912/provitae.v15i1.18377
Refbacks
There are currently no refbacks.
Copyright (c) 2022 Provitae: Jurnal Psikologi Pendidikan
This work is licensed under a
Creative Commons Attribution-NonCommercial-ShareAlike 4.0 International License
.


Penerbit:
Fakultas Psikologi Universitas Tarumangara
Jl. Letjen S. Parman No.1, Jakarta 11440, Indonesia.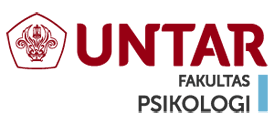 View My Stats