Peran Modal Psikologis dan Dukungan Sosial terhadap Kesiapan Kerja Mahasiswa Universitas X
Abstract
In order to compete with other job seekers, a university graduate should have adequate provisions. In addition to knowledge and skills, they also need to possess readiness to enter the workplace, which is known as work readiness. Work readiness is characterized by having a number of skills, knowledge, basic attitudes, and practical understanding that enable an individual to work productively and to achieve the goals of the organization. Work readiness is influenced by individual internal and external factors. In this study, the internal factor studied is psychological capital, namely an individual's positive psychological state of development characterized by self-efficacy, hope, optimism, and resilience. Furthermore, the external factor studied is social support, namely the perception or actualization of care  or assistance  from a  social network. This research implemented a non-experimental quantitative method, by distributing the Work Readines Inventory developed by Brady (2010), the Psychological Capital Questionnaire developed by Luthans et al. (2007), and the Personal Resources Questionnaire (PRQ2000) developed by Weinert (2003) to 124 students of University X in Jakarta, Indonesia. The results showed that work readiness of the students of University X is significantly influenced by psychological capital (F= 131.291; p< 0.000) and social support (F= 67.007; p< 0.000).
DOI:
http://dx.doi.org/10.24912/provitae.v15i1.18376
Refbacks
There are currently no refbacks.
Copyright (c) 2022 Provitae: Jurnal Psikologi Pendidikan
This work is licensed under a
Creative Commons Attribution-NonCommercial-ShareAlike 4.0 International License
.


Penerbit:
Fakultas Psikologi Universitas Tarumangara
Jl. Letjen S. Parman No.1, Jakarta 11440, Indonesia.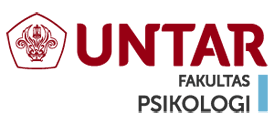 View My Stats