HUBUNGAN MORAL INTEGRITY DAN KECEMASAN SOSIAL DENGAN ACADEMIC DISHONESTY REMAJA AKHIR
Abstract
Aim  of this research  are to investigate the impact of friendship and emotion intelligence on the life satisfaction of adolescence.  102 adolescences  involve in the research. Data collecting by questionaries such as moral integrity, social anxiety and academic dishonesty.   Multiple correlation  was used to analysis the data. The findings suggest that there is no correlation  moral integrity and academic dishonesty of adolescences, there is correlation  between social anxiety  and academic dishonesty, and  there is  no correlation between moral integrity and social anxiety.
Keywords: moral integrity, social anxiety, academic dishonesty,  late adolescence
Keywords
Moral integrity; social anxiety; academic dishonesty; late adolescence
DOI:
http://dx.doi.org/10.24912/provitae.v10i2.1289
Refbacks
There are currently no refbacks.
Copyright (c) 2018 Provitae


Penerbit:
Fakultas Psikologi Universitas Tarumangara
Jl. Letjen S. Parman No.1, Jakarta 11440, Indonesia.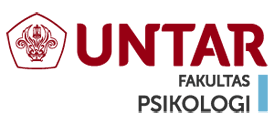 View My Stats