EFEKTIVITAS PELATIHAN KETANGGUHAN (HARDINESS) UNTUK MENINGKATKAN MOTIVASI BERPRESTASI AKADEMIK SISWA ATLET (Studi Pada Sekolah X di Tangerang)
Abstract
Student athletes at School X showed low achievement motivation. It is shown from the achievements in the academic that is lower than the achievements in sports. Achievement motivation refers to behavior related to learning and progress in school. Personality is one of the factors that influence academic achievement. Hardiness is a personality characteristics to survive by making adjustments in the face of pressing conditions. Some previous studies found no relationship between hardiness and achievement motivation. This study aims to test the effectiveness of hardiness training to improve achievement motivation of student athletes at School X, Tangerang. The research design is pre-test post-test control group design. The number of participants were 10 students, specifically 5 students in the control group and 5 students in the experimental group. Participants are high school-level student athletes with age range 15 to 18 years. The format of intervention is 7 days hardiness training with 11 sessions. Measurements using Independent Sample T-Test and Paired Sample T-Test. Based on the comparison measurement of pre-test and post-test, the result is (a) there are differences in achievement motivation in control and experimental group in post-test, (t = -3.165, p < 0.05), (b) training of hardiness can increase achievement motivation in 5 participants experimental group, (t = -4.595, p < 0.05). Hardiness training effective to improve academic achievement motivation for student athletes at School X, Tangerang.
Keywords: achievement motivation, hardiness training, student athletes. 
Keywords
Achievement motivation; hardiness training; student athletes
DOI:
http://dx.doi.org/10.24912/provitae.v10i2.1285
Refbacks
There are currently no refbacks.
Copyright (c) 2018 Provitae


Penerbit:
Fakultas Psikologi Universitas Tarumangara
Jl. Letjen S. Parman No.1, Jakarta 11440, Indonesia.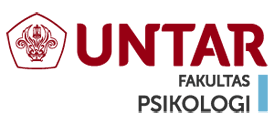 View My Stats