ANALISIS PENGARUH PEMBEBANAN ENGINE TERHADAP EMISI GAS BUANG DAN FUEL CONSUMPTION MENGGUNAKAN BAHAN BAKAR SOLAR DAN BIODIESEL B10 PADA ENGINE CUMMINS QSK 45 C
Abstract
Abstract: The fuels for Diesel engines derived from petroleum of its existence the longer depleting. Starting from this, the use of biodiesel as a successor is an alternative solution. Conversion of diesel fuel for Diesel engines of heavy equipment to the other types, one of them should pay attention to emissions- related environmental pollution and fuel consumption. This research was conducted with the aim to find out the influence of loading engine against exhaust emissions and fuel consumption using diesel fuel and biodiesel B10 on engine Cummins QSK 45 c. Testing performed in the PT. Saptaindra Sejati workshop (SIS) MIA 3, km. 84, Adaro, Tanjung Tabalong, South Kalimantan, while the primary uses test equipment namely dynamometer (dynotest) Taylor DS4010. The results of testing using biodiesel in diesel fuel compared with B10 imposition engine 0 - 100% decline in average levels of nitrogen oxide (NOx) of 88% (g/kW-hr); carbon monoxide (CO) of 88% (g/kW-hr); and hydrocarbons (HC) by 80% (g/kW-hr), while the fuel consumption experienced a decrease in 0 - 7.14%. 
DOI:
http://dx.doi.org/10.24912/poros.v15i2.1276
Refbacks
There are currently no refbacks.
Copyright of Majalah Metalurgi (p-ISSN 1410-6841 e-ISSN 2442-4501). Powered by OJS
Abstracted/Indexed by: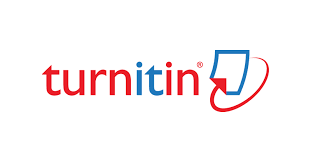 Published By Research Center For Metallurgy and Materials - Indonesian Institute Of Science (LIPI)