ANALISIS KEKERASAN PADA REAR COVER TRANSMISION VOLVO A35E SETELAH PROSES REKONDISI MENGGUNAKAN METODE THERMAL SPRAY
Abstract
Abstract: Hardness is one of the mechanical properties of a material. The hardness of a material must be known especially for materials which in its use will be suppressed and friction. To know the hardness value of the material then do hardness test by using tool of hardness tester. One method used to increase the hardness of the material is by thermal spray method. Thermal Spray is a coating technology of both metal and non-metal materials that dispray on the base with the intention of providing protection against wear or recondition of the application so that back to the original function and size. The objective of this research is to know the result of hardness of transmission rear cover of PT 2509 VOLVO A35E after reconditioning. This research was carried out in May until June 2016. The research took place at PT.Intraco Penta Pima Service located in Manggar area of Balikpapan, East Kalimantan. The research object focused on the housing rear cover transmission of PT 2509 VOLVO A35 E which has been reconditioned with thermal spray method. In thermal spray, the material may be a powder, wire or rod and inserted into the flame of a spray gun. After the analysis, it is concluded that the hardness that occurs after the thermal spray process has changed which is about 30.88 HR which previously was at 10.32 HR. Influence that occurs to the parent metal undergoing the process of reconditioning, which in the presence of the recondition process that occurs there will be a change in the nature of material hardness on the rear cover of 199%. 
DOI:
http://dx.doi.org/10.24912/poros.v15i2.1275
Refbacks
There are currently no refbacks.
Copyright of Majalah Metalurgi (p-ISSN 1410-6841 e-ISSN 2442-4501). Powered by OJS
Abstracted/Indexed by: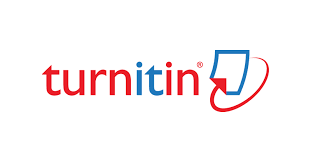 Published By Research Center For Metallurgy and Materials - Indonesian Institute Of Science (LIPI)