ANALISIS SIFAT MEKANIK LAS TIG PADA PLAT ALUMINIUM SERI 5 DENGAN VARIABEL KUAT ARUS 65; 70; 75 A UNTUK MANUFAKTUR KENDARAAN AIR SAMPAN (CANOE)
Abstract
Abstract: In general, water vehicles or water transport commonly called canoes are still used in villages for fishermen to fish in the sea and in rivers. Aluminum alloy in this research using Aluminum series 5. Background of this research is to analyze the strength of TIG weld (Tungsten Inert Gas) connection in the canoe to get reliable samples and no leakage. In high TIG welding the low temperature is determined by the high-low of the electric current being flowed. The aluminum plate for the canoe is subjected to material composition testing and tensile testing to determine the physical and mechanical properties of the TIG welding joints on the aluminum series 5. TIG welding with the current variable 65, 70 and 75 Ampere. Testing specimens of 2mm thick with dimensions of 24x16 cm where the electric arc flame is generated by tungsten electrodes (non-feeding electrodes) with metal workpieces. Test results obtained include that welding on aluminum series 5 is done with AC current (Alternating Current) due to the action of cleaning the metal surface is greater. Thin metal work, TIG welding can be used without metal filler. Material composition test showed that aluminum content of 97,76% and magnesium main addition element equal to 1.753%. In tensile testing, the strong variations of current used to connect aluminum plates are 65, 70, and 75 Ampere produce different tensile strength. The highest tensile strength is generated on plate grafting using a strong current of 75 Ampere with a yield of 165.91 MPa. This is because with a strong current of 75 A, the welding liquid enters and fuses into the center of the aluminum, resulting in a strong welding joint. 
DOI:
http://dx.doi.org/10.24912/poros.v15i2.1271
Refbacks
There are currently no refbacks.
Copyright of Majalah Metalurgi (p-ISSN 1410-6841 e-ISSN 2442-4501). Powered by OJS
Abstracted/Indexed by: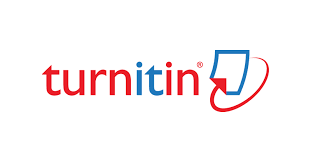 Published By Research Center For Metallurgy and Materials - Indonesian Institute Of Science (LIPI)