IbM – PELATIHAN TEKNIK PENGELASAN BAGI MASYARAKAT KURANG PRODUKTIF DI SEKITAR KAMPUS UNIVERSITAS TEUKU UMAR MEULABOH
Abstract
Abstract: Problems is faced by partners which is that limited skills, limited financial problems and limited support by various parties, such as government, private and universities. The team devotion from Teuku Umar University of Meulaboh made an activity to solve partner problems with giving some approach method that is giving and training of welding technique and managerial of business and opening of welding workshop. The location of partners is about 1 km from the Teuku Umar University campus in Ujong Tanoh Darat Village, Meureubo Sub-district, West Aceh District. The determination location of the welding workshop and the determination partners is based on the results of the deliberation UTU service team with the village apparatus, such as the Village Head, Dusun Head, and other village apparatuses. Time of implementation activities is carried out within 10 months with stages are the stages of literature study, site survey activities, feasibility study group of beneficiaries, training and opening of welding workshop, and monitoring and evaluation of welding workshop. The result of giving material about welding technique and managerial welding workshop give good input for the participant, so that the participants become understand and have motivation in running the workshop business. Direct welding technique training provides a good understanding for the participants and provides an example of direct welding techniques on job objects. Welding workshop provides new jobs for less productive people around Teuku Umar University and increase income for the beneficiaries. 
Keywords
Ujong Tanoh Darat Village; Teuku Umar University Service; Welding Technique; Managerial effort; Welding workshop business
References
. Pemerintahan Desa Ujong Tanoh Darat, 2014, Profil Desa Ujong Tanoh Darat Kecamatan
Meureubo Kabupaten Aceh Barat, Aceh.
. Pemerintahan Desa Ujong Tanoh Darat, 2014, Rencana Pembangunan Jangka Menengah
Gampong (RPJMG) Tahun 2014-2018, Aceh.
. Maidi Saputra, 2015, Hasil survey dan wawancara langsung dilokasi desa Ujong Tanoh
Darat Kecamatan Meureubo Kabupaten Aceh Barat, Aceh.
. Bram, G. and Dowbs, C., 1975, Manufacturing Technology, London: The Macmillan
Press Ltd.
. Harsono Wiryo Sumarto, Toshe Okomura, 1979, Teknologi Pengelasan Logam, Jakarta:
Pradnya Paramita.
. Romans, D., Simon, En., 1968, Welding Processes and Technology, London : Pitman.
. Sconmetz, dkk., 1985, Pengerjaan Logam dengan Perkakas Tangan dan Mesin Sederhana,
Bandung : Angkasa.
DOI:
http://dx.doi.org/10.24912/poros.v15i2.1267
Refbacks
There are currently no refbacks.
This work is licensed under a
Creative Commons Attribution-NonCommercial-ShareAlike 4.0 International License
.
Copyright of Majalah Metalurgi (p-ISSN 1410-6841 e-ISSN 2442-4501). Powered by OJS
Abstracted/Indexed by: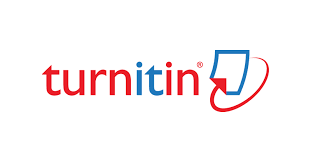 Published By Research Center For Metallurgy and Materials - Indonesian Institute Of Science (LIPI)